Setting Up Your Internet Email Account
For Windows 8/8.1/10, use the free Windows Live Mail 2012. If you don't see it in your Start Apps list, you can download Windows Live Mail from Microsoft. Download from Here. It is not necessary to download all of the Windows Live products. You can download just the email by unchecking the rest during the initial download.
Click to the Start Apps screen and look for Windows Live Mail on the far right. You can click and drag this over to the left side to make it easier to find later. Click to open Windows Live Mail.
When you launch Windows Live Mail the first time, the Account Setup Wizard should start. If it does not, click the Accounts Tab and then the Email - New Account icon.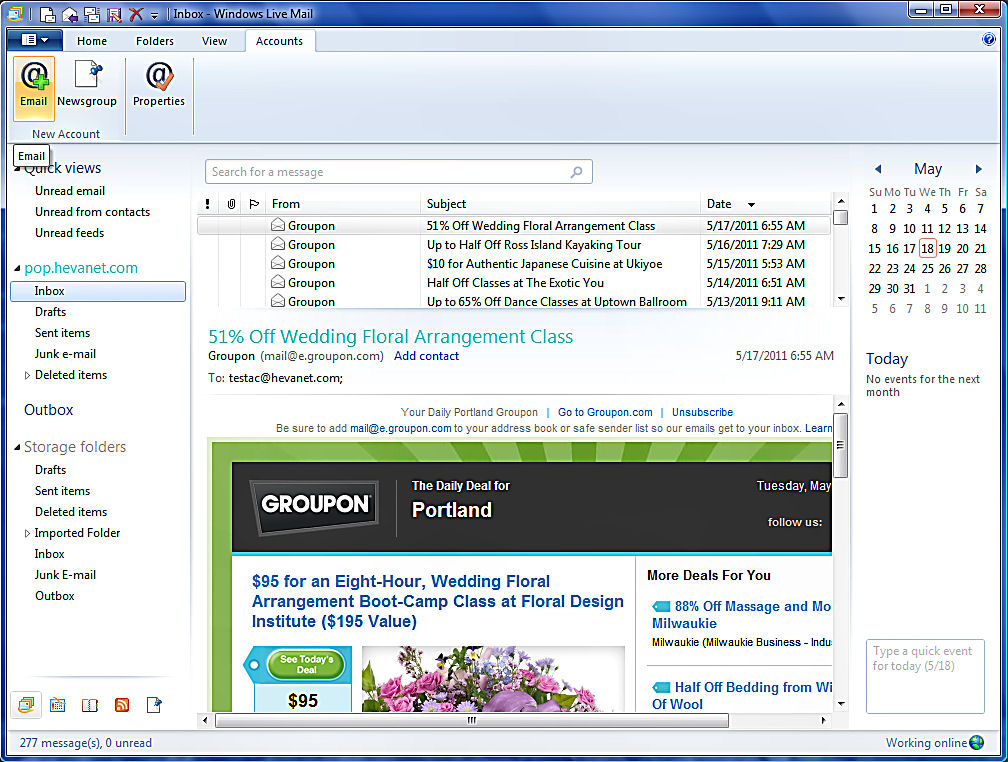 Enter your Email Address, Hevanet Password and your Name in the provided boxes. Check the Manually configure server settings box. Click Next.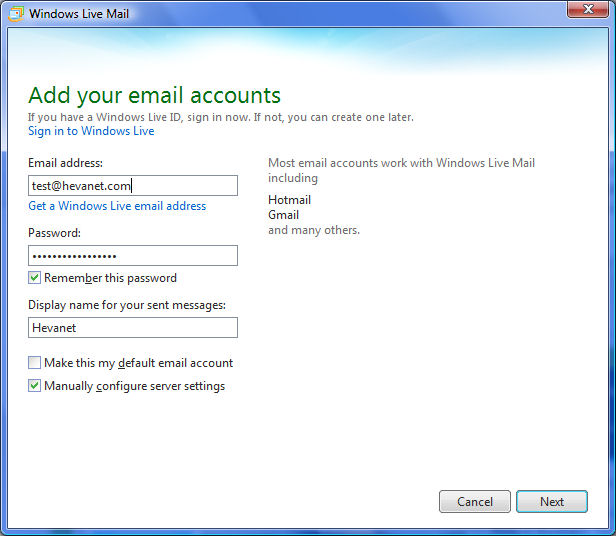 Enter the Incoming server as: pop.hevanet.com
Login ID should be already filled in for you.
Enter the Outgoing server as: mail.hevanet.com
Click Next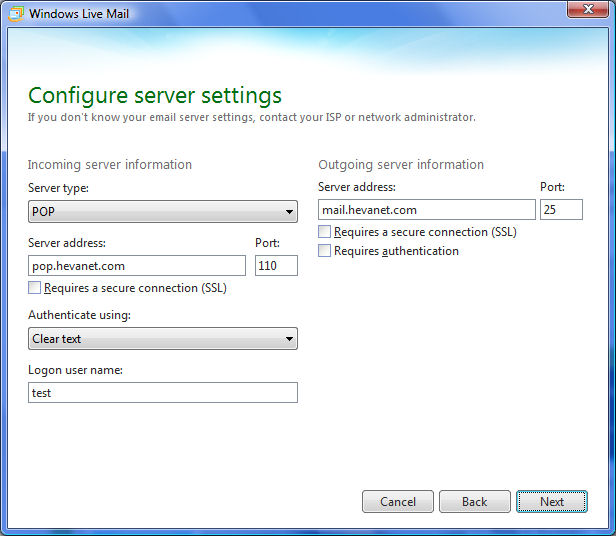 Click Finish.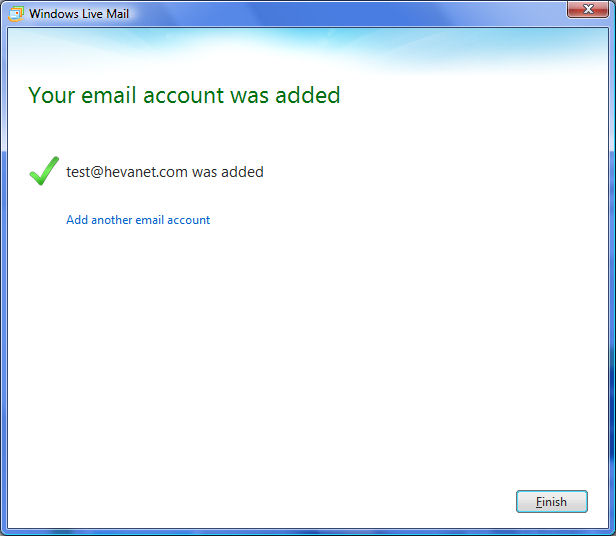 Now Right-click on your new Account name on the left and then left-click on Properties. Click the Advanced Tab. Remove the check from "Leave a copy of messages on server". Click OK.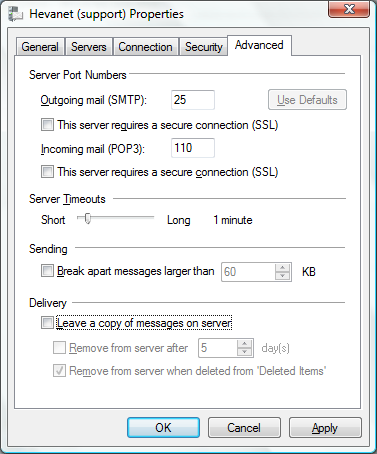 ---