One of the biggest complaints about Windows 8 for Desktop users is the lack of a Start Button and the intitial Metro Screen. Now with Classic Shell, you can reclaim your Start Button and Desktop.
You can download Classic Shell Here. It is a Free and Open Source program that gets great reviews. Run the file when finished downloading.
On the Start Menu Style screen, you can choose which Windows style you prefer. Classic, Windows XP or Vista/Windows 7.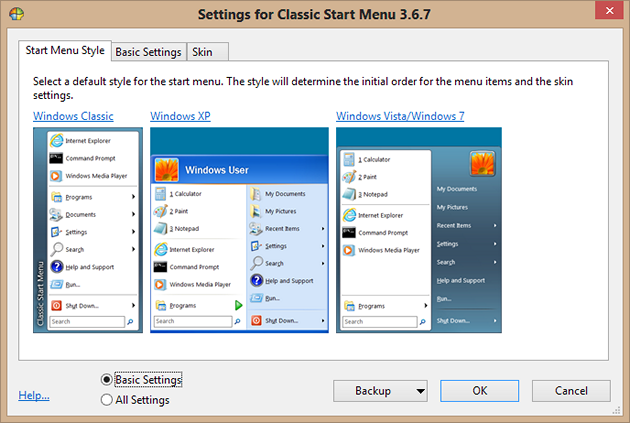 Next, click the Basic Settings Tab and scroll down to the bottom. Make sure Skip Metro screen and Enable Start Button are checked.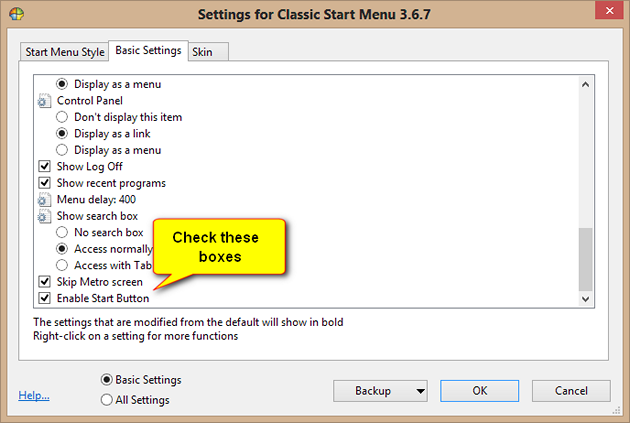 Click OK. Restart your computer and you should boot directly to the Desktop and have a Start Button, just like Vista or Windows 7.
There are many, many more options if you select the All Settings button, but for most people, the Basic Settings are enough.

---