Solastalgia and Poetry of Place
Poetry of Place and the Beginning of Wisdom: On Naming the World
Spirituality in Poetry of Place
Place Names in Poetry of Place
Architecture and Poetry of Place
Catullus and the Structure of the Poem
Climate Change and Poetry of the Northwest
The Question of Form, Continued: The Outside
Poetry of Place-Based Skills and Crafts
Poetry of the Invisible Landscape
Northwest Coastal Poetry of Place
Poetry of Place on a New Earth
Poetry of Witness in the Northwest
Robinson Jeffers and Poetry of Place
Global Warming and the Poetry of Place
Entwining Human Concerns and Particular Places
Discovering Home: Readings on "a Sense of Place"
A Local Habitation and a Name: The Specifics of Place
The Latest from Windfall Press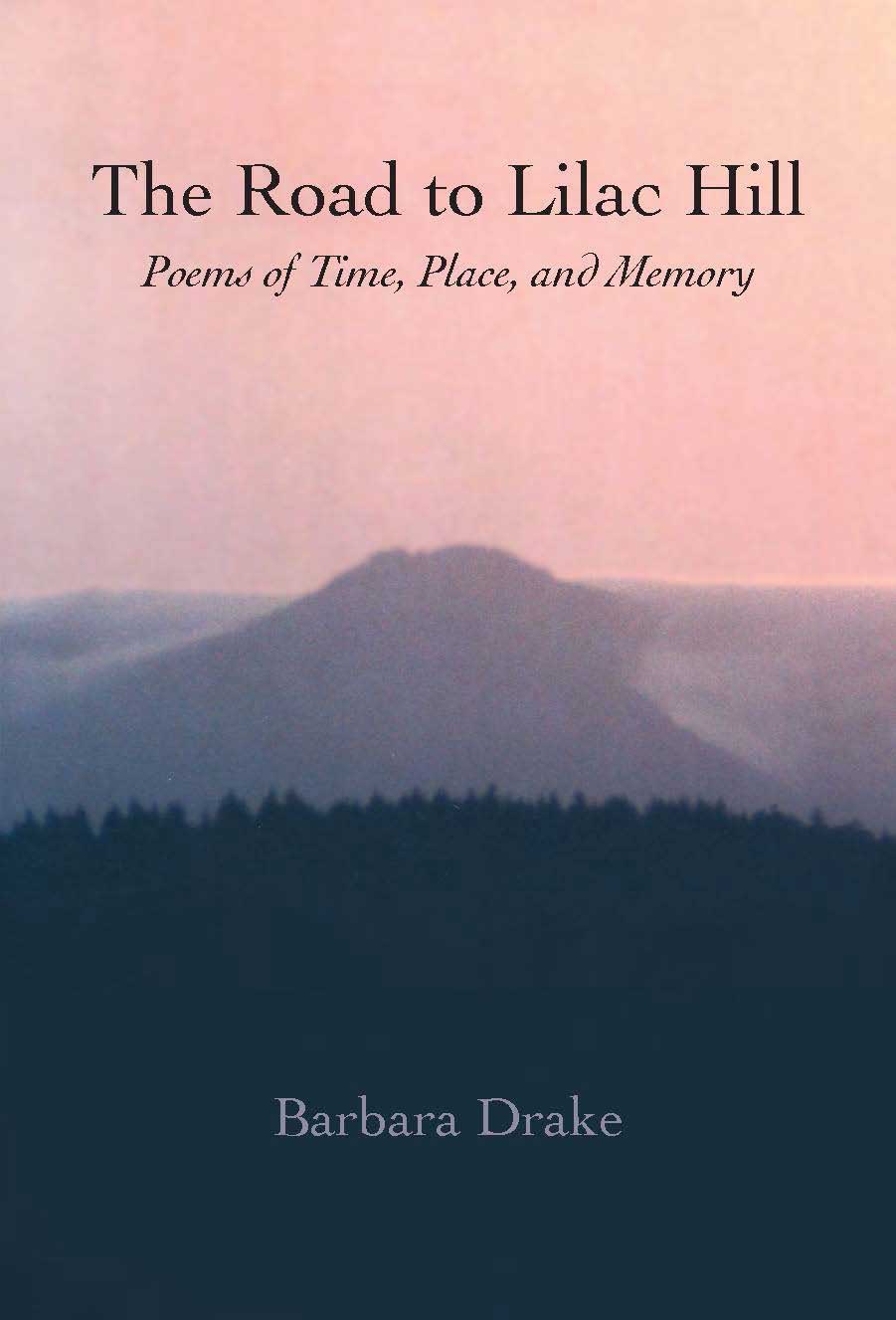 The Road to Lilac Hill: Poems of Time, Place, and Memory
by Barbara Drake
The classic is the local fully realized,
words marked by a place.
—William Carlos Williams

Windfall: A Journal of Poetry of Place
features poetry which captures the spirit of place as part of the essence of the poem. We particularly emphasize poetry
which is written in
the Pacific Northwest and which is attentive to the relationships between people and the landscapes in which we live.
—Bill Siverly & Michael McDowell, editors
| | | | |
| --- | --- | --- | --- |
| | | | |
| | | | |
| | | | |
| | Spring 2013 | Fall 2012 | Spring 2012 |
| | Spring 2011 | Fall 2010 | |
| Fall 2009 | Spring 2009 | Fall 2008 | Spring 2008 |
| Fall 2007 | Spring 2007 | Fall 2006 | Spring 2006 |
| Fall 2005 | Spring 2005 | Fall 2004 | Spring 2004 |
| Fall 2003 | Spring 2003 | Fall 2002 | |