Tic-Tac-Toe Online
Play this fun and relaxing game online for free!


Hevanet's Funny Pages
Kids' Silliest Jokes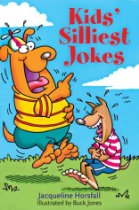 Get ready for some major belly laughs with this crazy collection of more than six hundred hysterical jokes, riddles, and knock-knocks. Kids will crack up over such zany zingers as: "How do you make a kitchen sink? Throw it in the bathtub." and "What does a slice of toast wear to bed? Jam-mies." They'll have fun trying to gross-out their friends with plenty of bathroom humor, including "Where do football players go before the big game? To the Toilet Bowl." and "What kind of bell belongs in the bathroom? One that tinkles." Giggles are guaranteed with freaky fairy tales like, "Why wouldn't the Prince kiss his Princess awake? She was Sleeping Cootie." And there's monstrous fun with such doozies as, "Why do vampires gargle? So they won't have bat breath." With all these silly jokes to choose from, kids will keep themselves laughing for hours.

Pretty Good Joke Book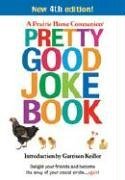 The Pretty Good Joke Book includes all of the jokes from the first nine Prairie Home Companion Joke Shows—hundreds of jokes about every subject from blondes to lawyers to chickens to relationships.

From one-liners and puns to jokes about the headlines, this book covers the field. Guys walk into bars, light bulbs get changed, doors are knocked on, and insults fly in this treasury of hilarity from one of America's favorite radio shows, audience-tested and certified Pretty Good.

Riddles and Answers
Enjoy hundreds of riddles with answers here. Tons of brain teasers

Funny Jokes
A lot of funny jokes to make you laugh all day long.


---
Custom Search
---
The World's All-Time Best Collection of Good Clean Jokes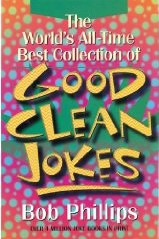 Perfect for teachers, baby-sitters, parents, and kids, this hilarious volume of wholesome humor will brighten up bulletin boards, spice up family time, and entertain any reader who likes a good, hard laugh.